Welcome, once again, to a new month of




This month our topic is



PETS.

After all, we should honur our wee furry friends in yarn, shouldn't we? they keep us fuzzy at the heart and occupied all the time withtheir loving, so it's the least we could do. Here are some patterns to get you on the go:


cats - fluffy domestic or their bigger relatives, like tigers and lions


dogs of all kinds and sizes
rabbits and cute little bunnies


Birds - we like them (angry), cute, wee and free, especially owls


Some have amphibians -chameleons, newts, frogs, toads, snakes, turtles galore.
Others favor equines (portrayed with themselves)
or rodents (squirrels, hamsters, rats or mice, it doesn't matter here)
or if you like them silent, maybe some fancy fish or a snail.
... or go mysc and claim you have a pet dragon. They are cute, too.

But you can always trot home on your unicorn.
Or you be cageman. This be you pet mammooth.



This is the best time for a nice PICNIC, don't you think? the weather is nice, the flowers are in bloom, everything just throbbing with life... at such times one should break out from the confines of the walls and head into a green patch. And perhaps prank their picnic buddies with some crochet food? :D

for example, offer some nice cakes to them.



Or some hamburgers.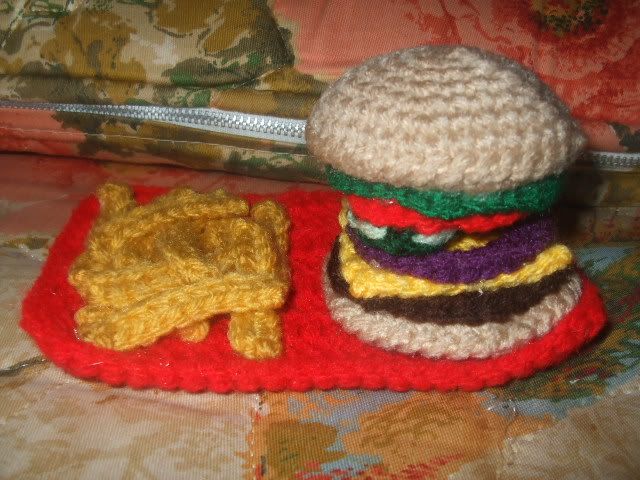 With some pizza, perhaps?


Or how about a sushi bento?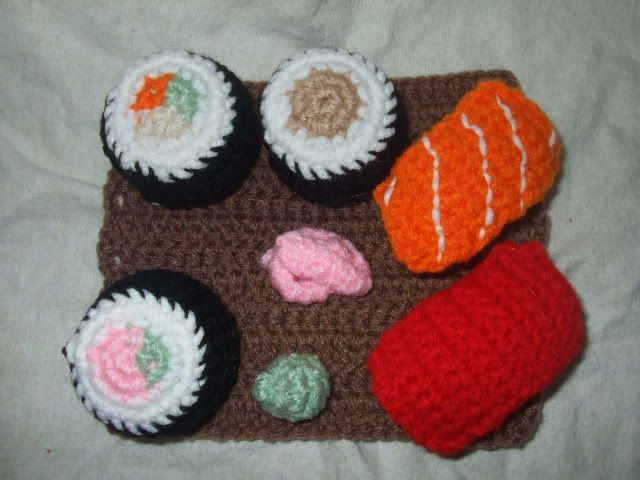 Or an empanada, perhaps?


Or just a plain old sandwich?


And perhaps some fruit, to even it out.


Or just hit this website for more ideas.

I hope you will find this post as inspiring as I did. I still want to finish my tree, though. :S